post-template-default single single-post postid-221 single-format-standard relative lang-en
36. Be Brutally Simple - Deck of Brilliance - Deck of Brilliance
single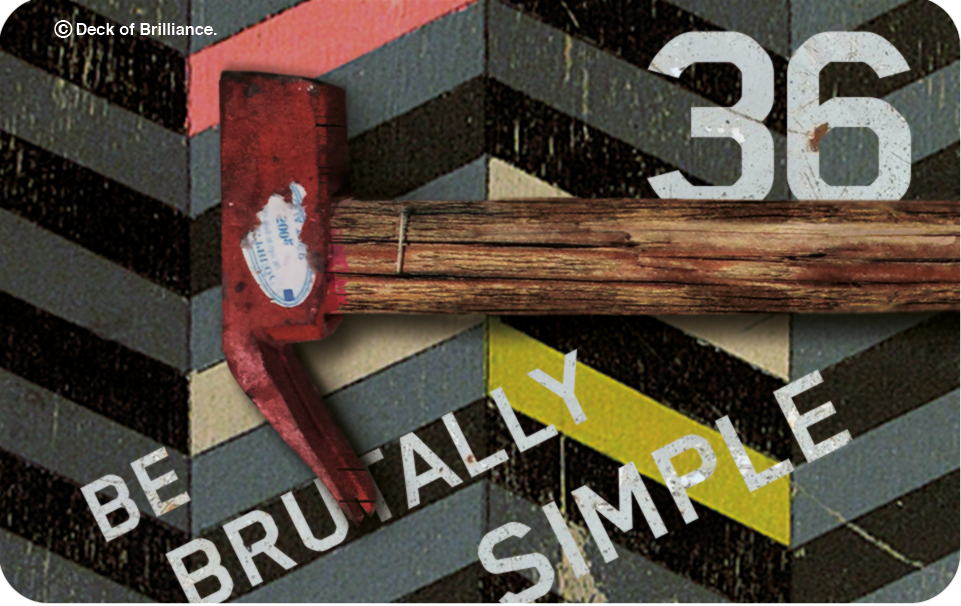 36. Be Brutally Simple
Try to come up with the simplest expression of your proposition.
Impose restrictions on yourself and eliminate everything that's unnecessary.
Ask yourself how you would cope if you had to execute your idea with very little money.
What if you could use only a single locked-off camera, just one actor, or just one location?
What if you could use no words at all?
What if you weren't allowed to use images and had to convey your message in just words?
What if you had only 10 seconds or less to say your piece?
It's often the case that the greater the limitations, the more distilled the idea.