post-template-default single single-post postid-33 single-format-standard relative lang-en
08. Make the Product Precious - Deck of Brilliance - Deck of Brilliance
single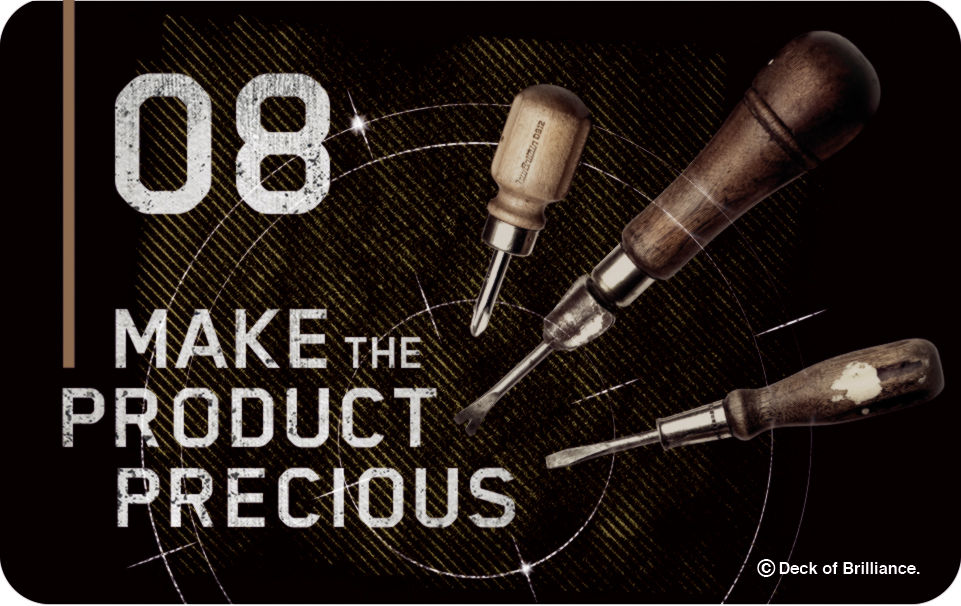 08. Make the Product Precious
Pretend that whatever you are selling is extremely rare and hard to get hold of.
You might imagine that it's the last such item of its kind in the world and they'll never make another like it.
Now construct scenarios involving crazed fans willing to do anything to possess this object.
Make them wait for it. Make them fight for it. Make them cheat, lie, suffer, sacrifice, steal and kill for it.
Then justify this madness by pointing out that your product is worth it all.
Your justification could be the superior ingredients, taste and quality of your offering.
Or the superior status it confers on its users.
Somehow in the world of advertising, you get away with it.