post-template-default single single-post postid-81 single-format-standard relative lang-en
15. Use a Recurring Character or Mascot - Deck of Brilliance - Deck of Brilliance
single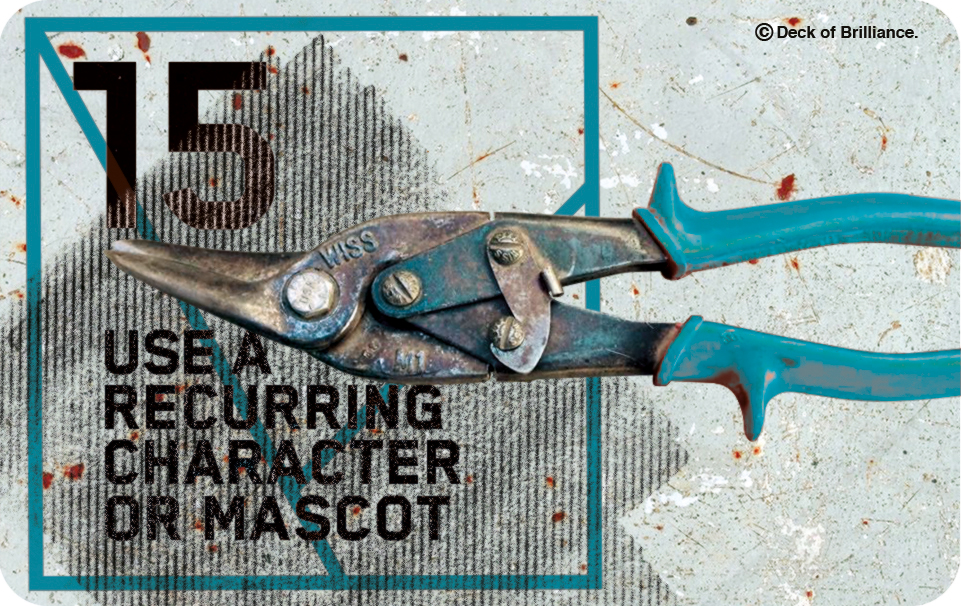 15. Use a Recurring Character or Mascot
Create a fictional character who will be the spokesperson for your brand and will feature in every piece of communication.
Whether it's a talking animal, a cartoon monster or a human actor with super powers, it needs to be memorable.
Not just in looks but in its personality, mannerism and behavior.
Mascots have been hugely successful in advertising because they've allowed large companies to speak in one voice and present a single, consistent human face to the crowds.
It's simply easier for the public to bond with a talking gecko or a two-dimensional duck than a troupe of nameless, faceless, characterless corporate executives.
Besides, those executives age, wrinkle and expand over time. A mascot, on the other hand, keeps its good looks forever.
A mascot can also speak to people of all ages, races and cultures.
And a mascot is scalable. It has value beyond a single ad.