post-template-default single single-post postid-256 single-format-standard relative lang-en
46. Offer Something Irresistible - Deck of Brilliance - Deck of Brilliance
single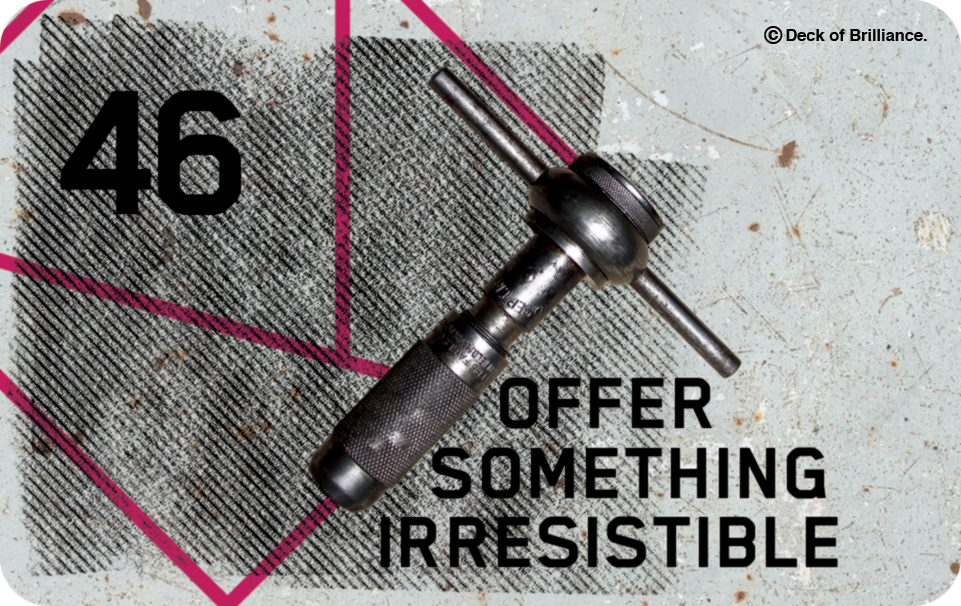 46. Offer Something Irresistible
Come up with an offer your audience just can't turn down.
We're talking about a one-time deal.
But not a sale or a promotional 'price off' on your product.
Instead, an offer that will raise eyebrows, bring the journalists to your door, set the social networks abuzz, go down in history and perhaps even set a new world record.
There's only one watch out: it has to be relevant to what you're selling.