post-template-default single single-post postid-75 single-format-standard relative lang-en
12. Take the Audience Backstage - Deck of Brilliance - Deck of Brilliance
single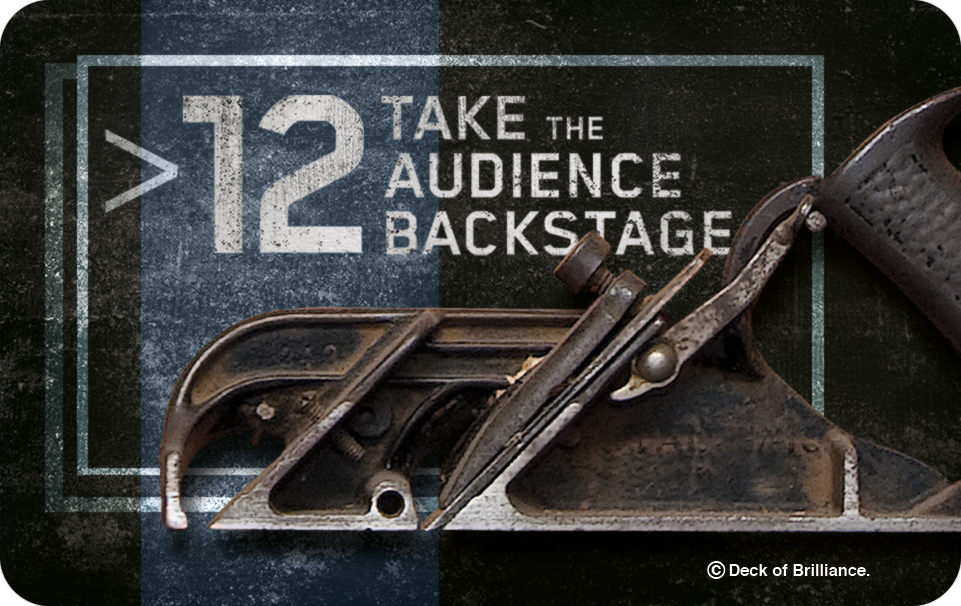 12. Take the Audience Backstage
Show your viewers how your product is made.
Show them what makes it special.
Take them to the fields and the streams where your ingredients come from.
Take them on a tour of the processing plant, the assembly line, the workshop, the office and the artist's studio.
Introduce them to the farmers, the miners, the workforce, the sales force, the big boss, his family and his assistants.
Let them see the passion with which it is produced and the sacrifices to make it great.
Let them hear the stories right from the makers' mouths.
Your backstage doesn't have to be real either. It can be totally made-up.
Sometimes the truth is more interesting than fiction. Sometimes it's not.