post-template-default single single-post postid-262 single-format-standard relative lang-en
48. Conduct a Product Trial - Deck of Brilliance - Deck of Brilliance
single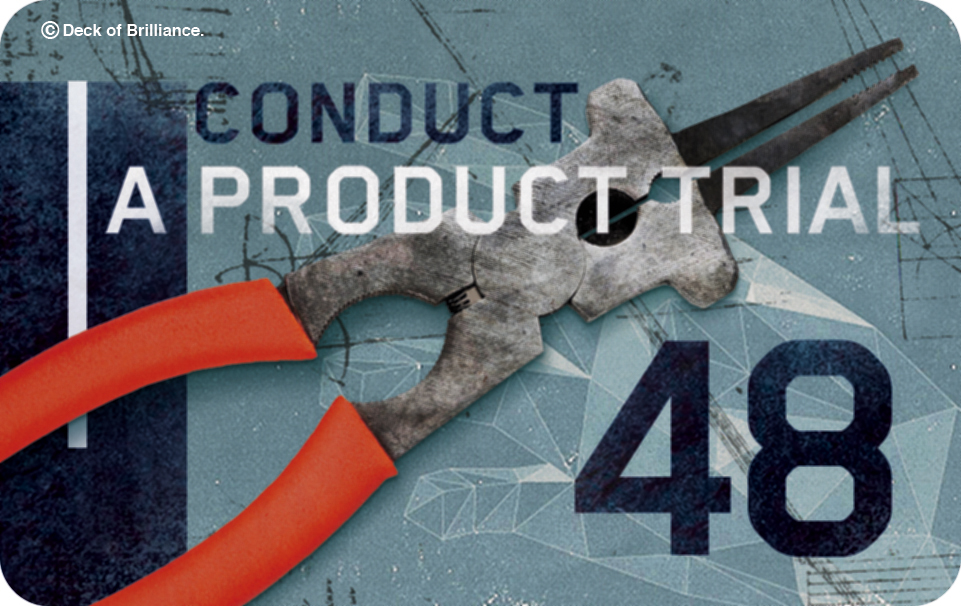 48. Conduct a Product Trial
Free trials have been around since the beginning of business.
Indeed, everyone knows that for a new product, free trials are a good way to recruit customers.
But what if there's nothing new about your product?
Just get people who are not part of your target audience to try it for free.
For instance, if you're selling tea, offer it to people who only drink coffee.
If you're selling a truck, let sports car drivers take a test drive.
If you're marketing a resort, offer a free holiday to people who have never taken one.
Of course, you can't expect to make instant converts of the new group.
But the resulting film might just be entertaining enough to create buzz on social media.
And this fresh look at a familiar experience will reassure your core consumers that your product is still a treat.